Just in case you'd like to know. The oyster reefs seems to be doing fine. No signs of
Dermo
or
MSX
The mature oysters are 5 to 7 inches in length and considering their stressed environment, they're in appear to be doing well.
With Oysters not being very photogenic, nor energetic. I thought that this might be a little more entertaining. For my friend
Buzz Kill
I present you with Auric Redclaw.(Never say die) A male
Blue Crab
willing to fight while he holds onto his mate.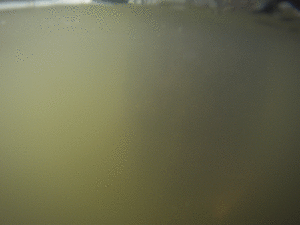 Make an avatar